The Appear.in app for Flock allows you to place video calls through Appear.in, from within Flock. 
To install the Appear.in app:
Go to the Flock App Store, search for the Appear.in app, and click on Install.
The app doesn't require any further configuration.
To start a video call:
Open a chat or channel where you want to start the call.
In Message Editor, type the slash command /appear and hit Enter.
Alternately, you can also use the app's chat action button under the channel name.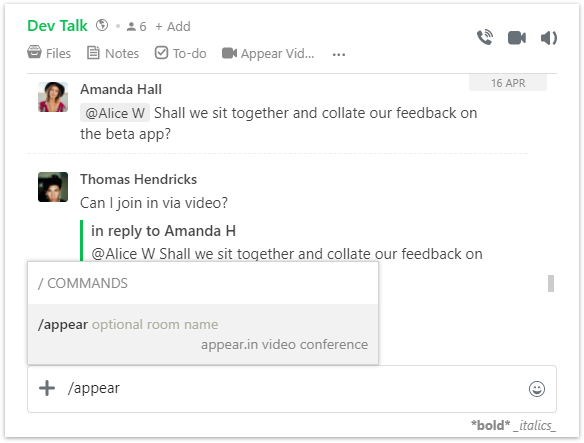 Your teammate(s) will receive an alert to join the call.

Optional: You can add a room name next to the slash command to customize your link.
Additional Notes
In Appear.in's free plan, you can add up to 4 users in a group call and share screens for up to 20 minutes.