Flock integrates with Twitter to make things easier for social media marketers. You can receive Twitter notifications and reply to them, track hashtags, and do a bunch of other things — within Flock.
You can configure the Twitter app to:
Notify you when a handle is @mentioned on Twitter.
Notify you when a handle tweets or retweets.

Notify you about tweets with a specific hashtag.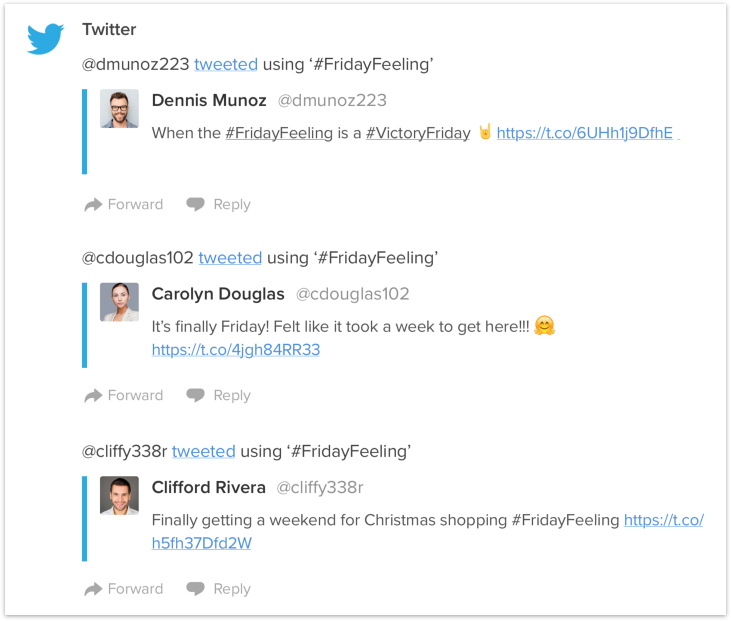 Notify you of direct messages you receive on Twitter.
In addition, you can forward, retweet, like, and reply to tweets - from within Flock.
To install and configure the Twitter app: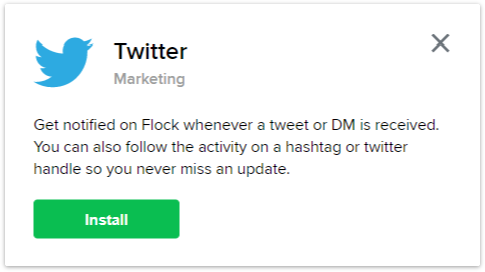 Click on Install and authenticate with your Twitter account.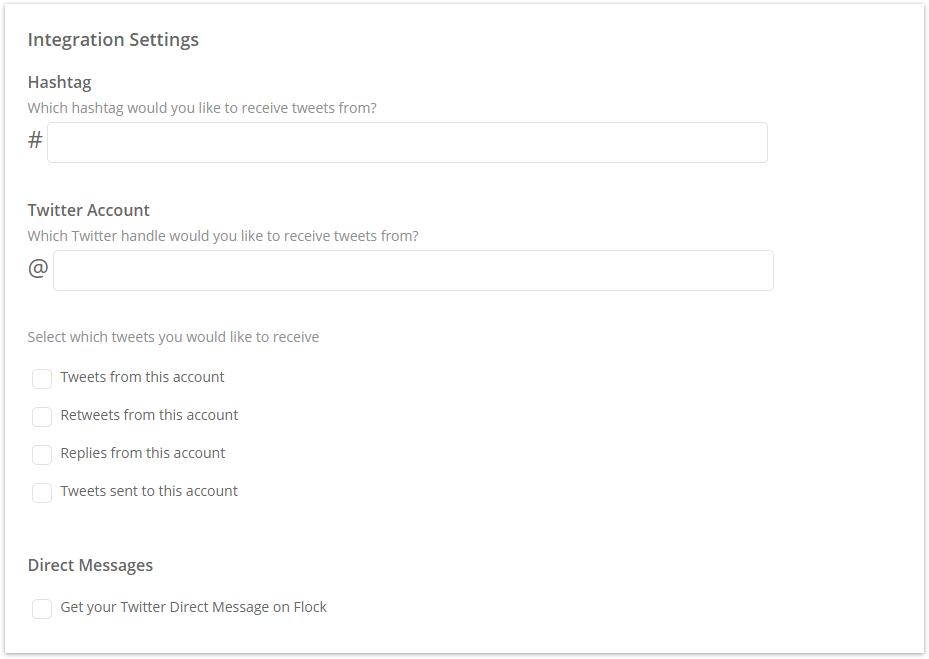 Specify a hashtag you want to track/monitor.
Specify a Twitter handle, and select the activities you want to receive notifications for.

Tweets from this account
Retweets from this account
Replies from this account
Tweets sent to this account (@mentions)

Specify if you want to be notified of direct messages for your Twitter handle.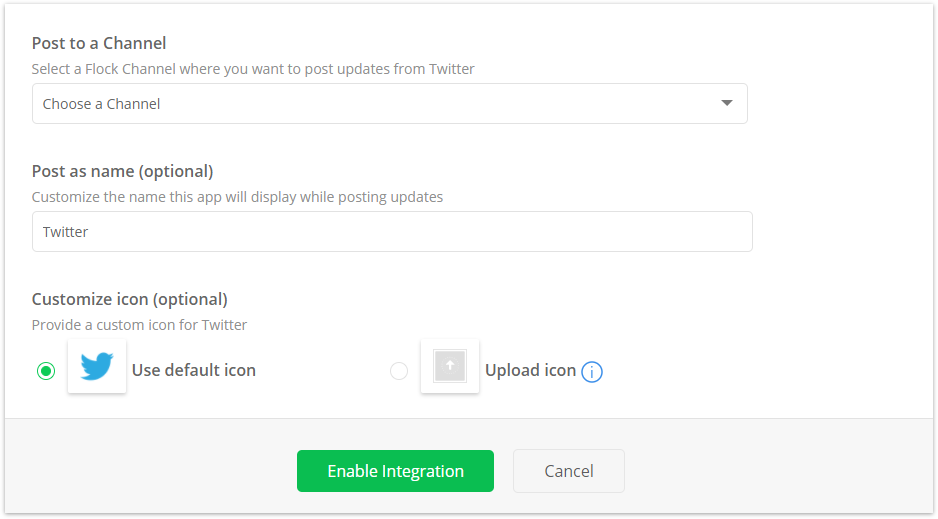 Select the Channel you want the Twitter notifications to be posted in.
Optional: You can customize the name and icon the app will use to send notifications.
Click on Enable Integration and the app will start sending activity notifications.
Additional Notes
You can track multiple hashtags and Twitter handles by adding more configurations.