The Dropbox app for Flock allows you to search for files in your Dropbox account, and share them with teammates quickly - all within Flock. It also generates automatic previews of files being shared in chats/channels.
To install the Dropbox app: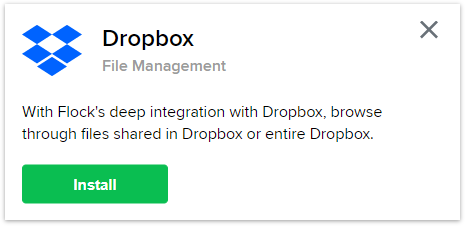 Click on Install and authenticate with your Dropbox account.
To share files from Dropbox:
Launch the Dropbox app from Flock's apps sidebar.
Click on My Dropbox and search for the file.
The app will search for a match in both file names and the content of each file.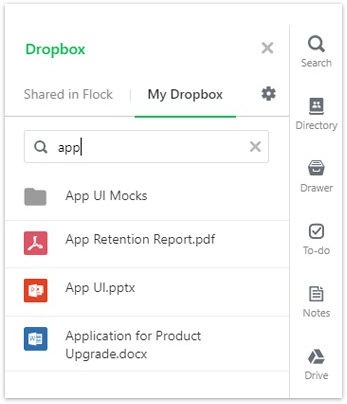 Click on the share icon next to the file and select the chat/channel to share to.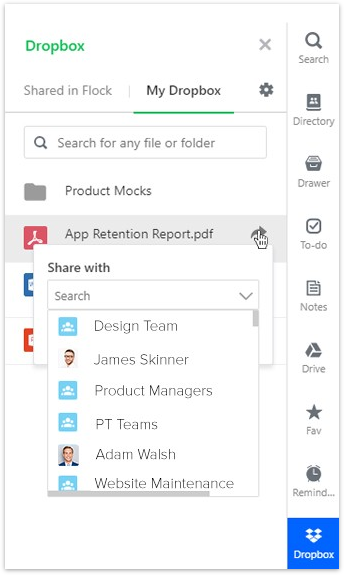 Flock automatically creates a preview of the file and shares it in the chat/channel.

Search for previously shared files:
The Dropbox app lets you quickly search for previously shared files as well.
Launch the Dropbox app and click on the Shared in Flock tab.
The app will automatically list recently shared files. Additional filters allow you to search for files sent by a specific team member and sent in a specific chat/channel.