Flock integrates with Google Analytics to help marketers track website performance. You can set up the integration to send you daily/weekly/monthly summaries of KPIs such as page views, avg. time on page, bounce rate and more.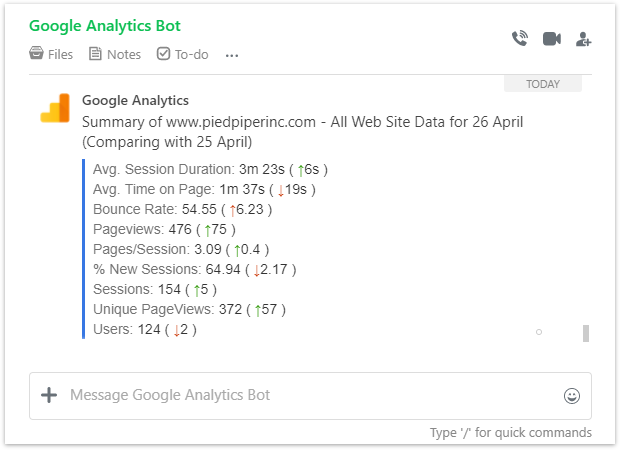 To install the Google Analytics app: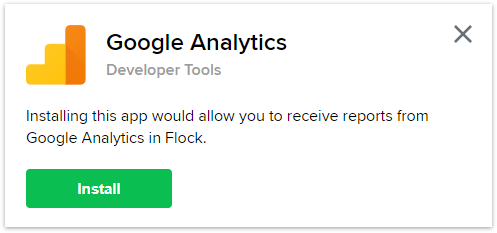 Click on Add New Configuration.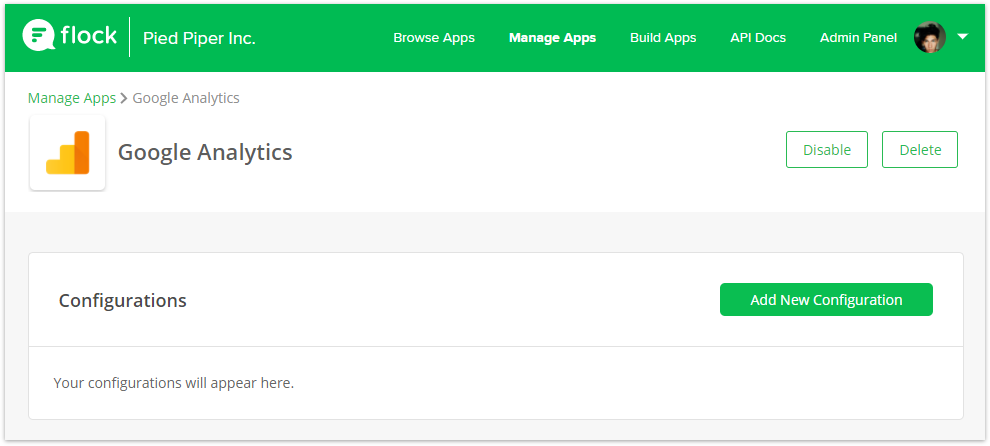 Click on Install and authenticate with your Google account.

Under Integration Setting, select the webpage (Google Analytics profile) you want to receive notifications for, and specify the metrics you want to see in the summary report:

Sessions
Users
Pageviews
Pages per session
Avg. time on page
Avg. session duration
% new sessions
Bounce rate
Unique pageviews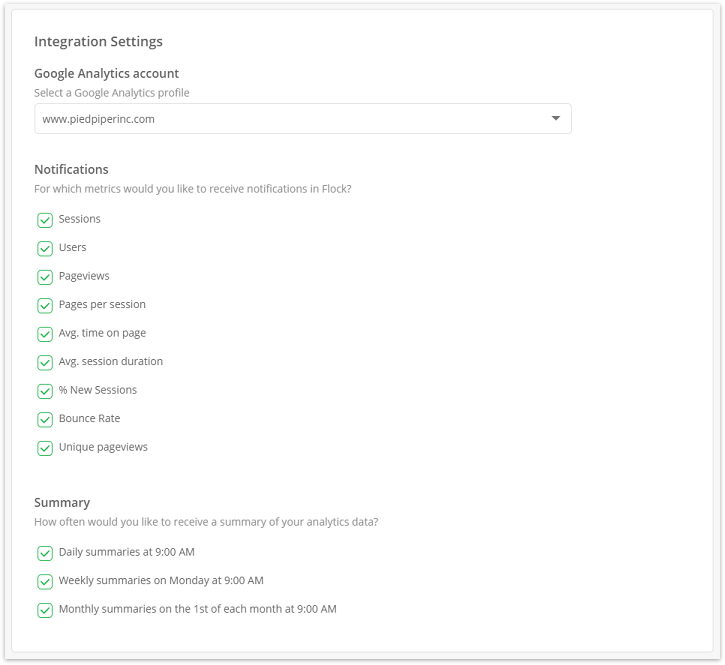 Select if you want to receive daily, weekly, or monthly summaries.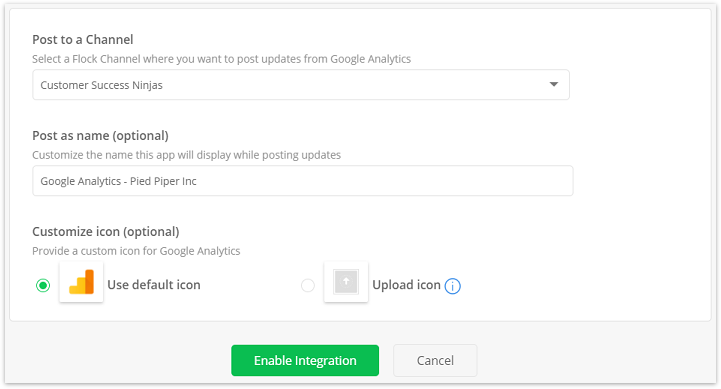 Select the Channel you want the Google Analytics notifications to be posted in.
Optional: You can customize the name and icon the app will use to send notifications.
Click on Enable Integration and the app will start sending activity notifications.
Additional Notes
Track activity for more webpages by adding new configurations in the Google Analytics app.