Flock's deep integration with Todoist lets you create tasks from within Flock. You can create a new Todoist task using a slash command as well as from a message. You can also set a due date, allocate a label, and add tasks to a specific project.
To install the Todoist app: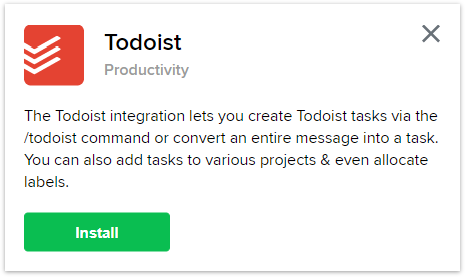 Click on Add New Configuration.

Authenticate with your Todoist account.

Once you've authenticated, you can start creating Todoist tasks in Flock.
To create a Todoist task in Flock:
In the Message Editor, type the slash command /todoist [task] and hit Enter.
The slash command accepts parameters to set a due date for the task, label it, and add it to a specific project in the following format /todoist [task] #[date & time] @[label] +[project].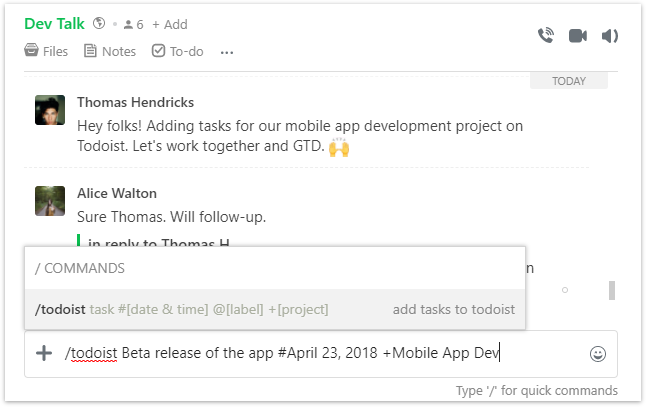 You'll receive a bot notification confirming that the task has been added.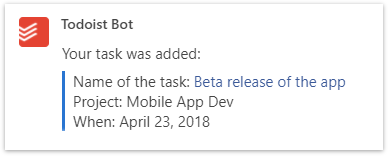 Flock's message actions let you create a Todoist task from a message.
Hover the cursor over the message, expand message actions and click on Add to Todoist.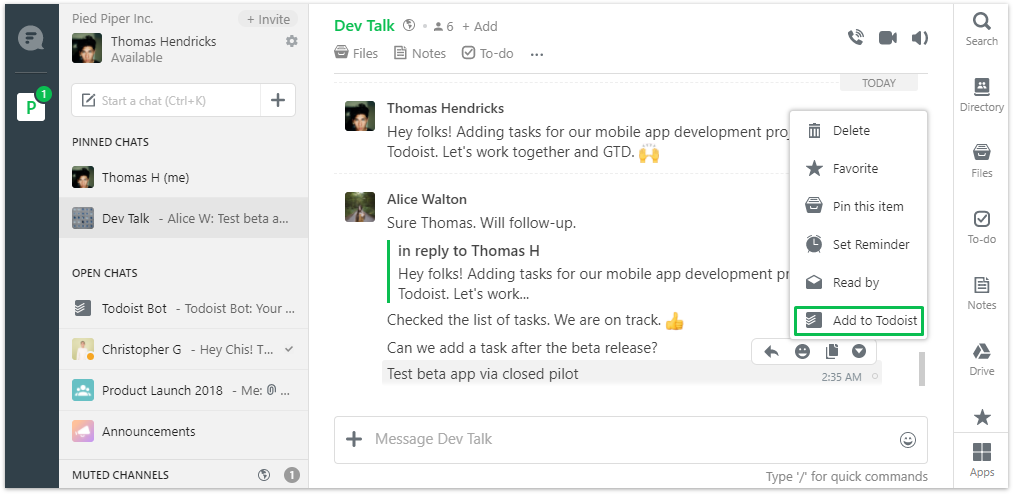 Additional Notes
When you create a task using the slash command /todoist [task] without specifying a project, it is added to the Todoist Inbox.