The Trello app for Flock is a deep integration that keeps you posted on activity in your Trello boards. Cards created or moved, comments or members added, and changes to due dates - you will be notified of all the action in your Trello boards immediately within Flock.
To install the Trello app: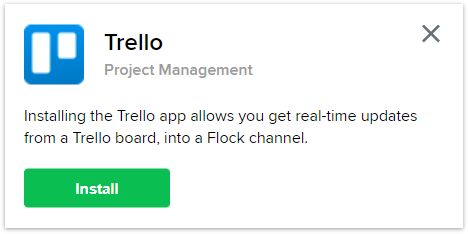 Click on Install and authenticate with your Trello account.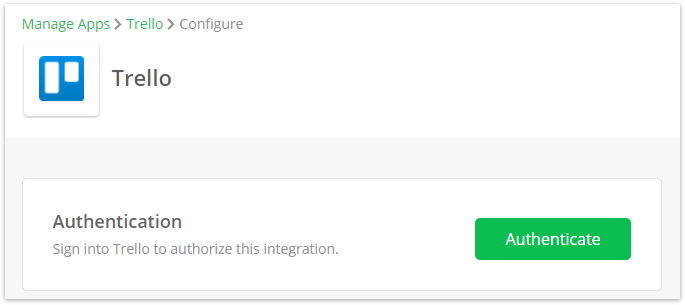 Once you've authenticated, you'll need to configure the app.
To configure the Trello app:
Click on Add New Configuration.
Select the Trello board you want to monitor.

Select the activities you want to be notified about.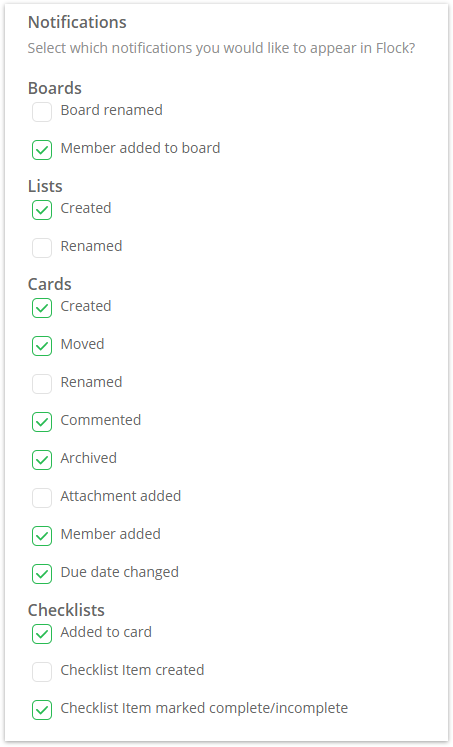 Select the channel you want to be notified in.

Optional: Customize the name and icon that the app will use for notifications.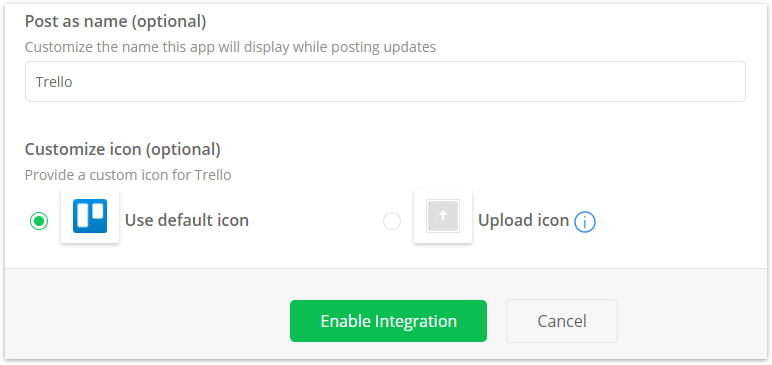 Click on Enable Integration.
The Trello app will start sending activity notifications to the channel specified.