Flock's pre-installed Reminders app lets you set reminders for yourself and your teammates, for just about anything. 
To access the Reminders app:
Launch the Reminders app from Flock's apps sidebar.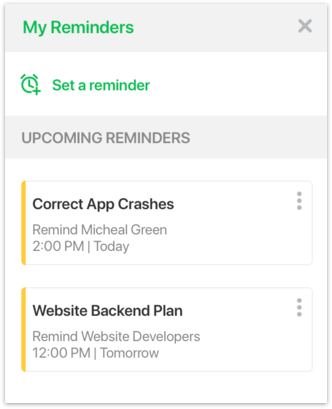 Within the app, you can view/edit all upcoming reminders for you or your team members, and create new ones too.
To set a reminder:
In the Reminders app, click Set a reminder.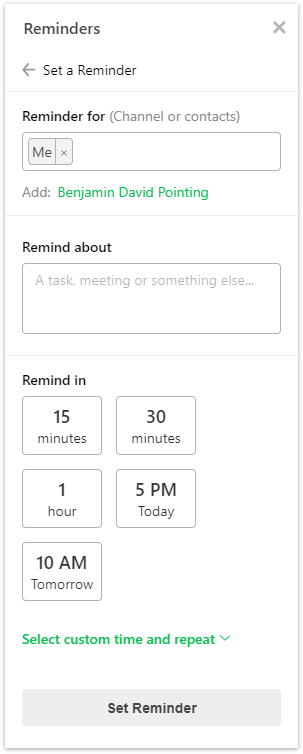 Select who should be reminded - just you or some teammates as well. You can select channels too, and everyone in the channel will be reminded.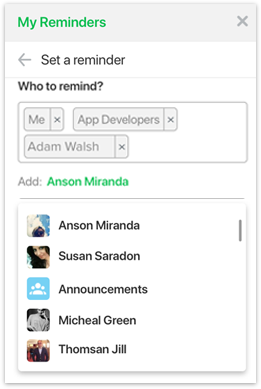 Jot down some details of the task you need a reminder for.
Select when you want to be reminded - in a few minutes or hours, or set a custom time.
Click Set Reminder.
To set recurring reminders:
You can also set recurring reminders within the Flock app.
In the Reminders app, click on Set a reminder.
Once you add participants and notes for the reminder, click Select custom time and repeat.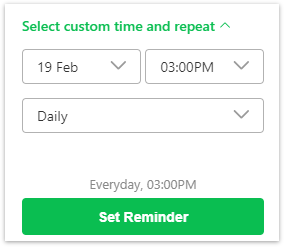 Set a time, select the frequency - daily, weekly or custom, and click Set Reminder. 
Quick reminders via slash commands:
You can create a reminder quickly through the slash command /remind from any chat or channel.

Type /remind in the Message Editor area, and follow the on-screen instructions.
For example, /remind me in 30 mins to Confirm app design creates a reminder just for you.

On the other hand, /remind all in 30 mins to Confirm app design creates a reminder for the entire channel you type this command in.

Create a reminder via message actions:
You can also create a reminder for a specific message.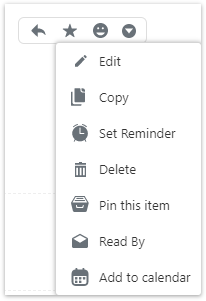 Hover the mouse cursor on a message to see available message actions.
Expand the Message Action buttons menu and click Set Reminder.