.One of Flock's pre-installed apps, Files is a hub of shared content and pinned messages for you and your team. You can pin messages from a one-to-one chat or a channel, and quickly access them later.
The Files app is divided into two sections:
Pinned Items— important links or pieces of information that you or your teammates want to save for everyone to view.
Shared Content — all media, links, and content shared via Google Drive or any other Flock apps in a chat or channel.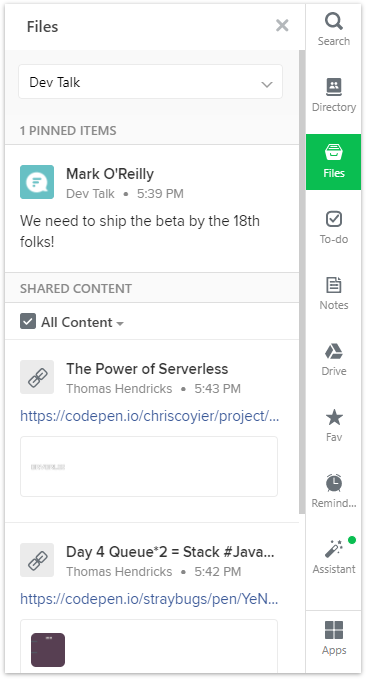 To access Pinned Items in the Files app:
Launch the app by clicking the Files app icon on the Apps sidebar.
Select the chat or channel that you want to look in.
Look for files and messages in the Pinned Items section at the top.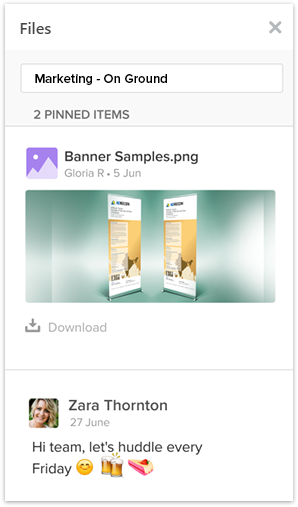 To access Shared Content in the Files app:
Use the Shared Content section filter to look for specific type of content.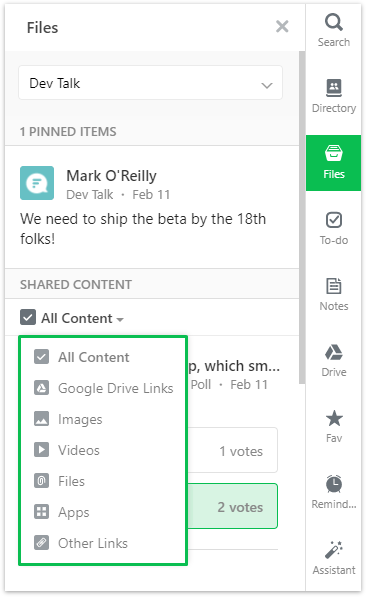 Scroll down to find the message, file or link you're looking for.