With Flock's pre-installed Polls app, you can create polls in a jiffy, receive votes from all your teammates no matter where they are, and make important decisions much faster.
You can create polls in 1-1 chats and channels, and even forward a poll to another chat/channel to gather more feedback
To create a poll:
Launch the Poll app from the Attachment Picker.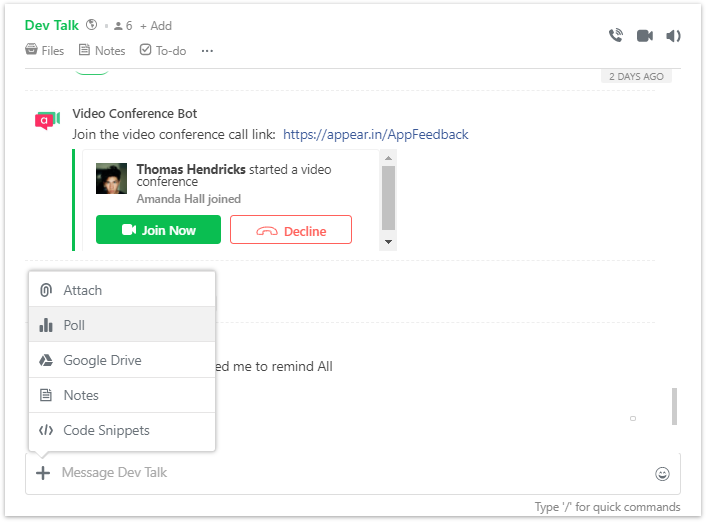 In the dialog box, type the question and some options for the answer. You can also add a comment to your question, to clarify or describe the question in further detail.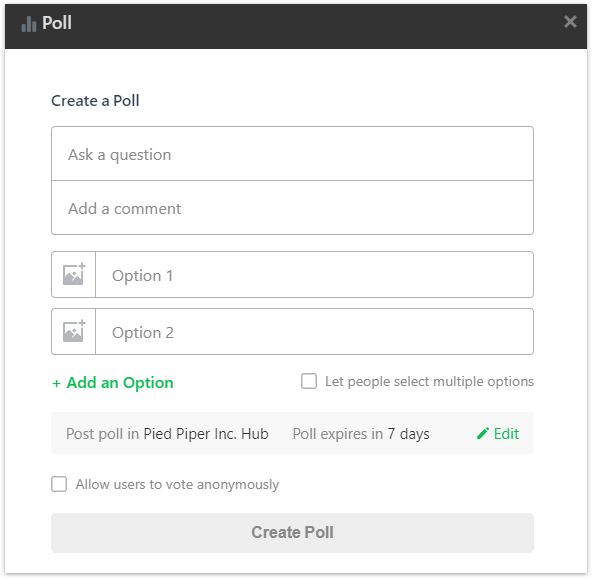 The Poll app supports image-based options as well. Just click the image icon to upload one.

You can add more options to a poll.

You can also allow voters to choose more than one option.

You can specify which chats/channels the poll should be posted in, and set a duration for the poll - from hours to days. By default, the Poll app will list the active chat/channel.
Optional: You can choose to let teammates vote anonymously too.

Once you've filled in all the details, click Create Poll.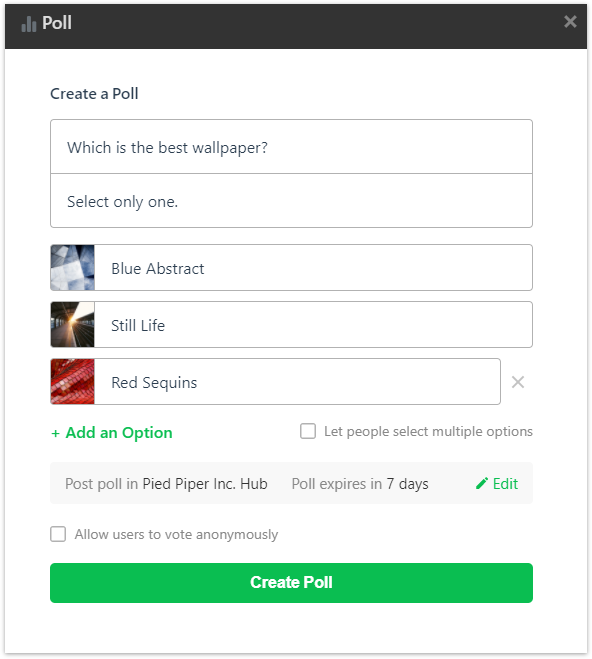 The poll is now posted in the chats/channels and will be active for the specified duration. 
To create a poll using a slash command:
If you're creating a text-only poll, you can create one quickly through slash commands.
Open the chat/channel where you want to conduct the poll.
In the Message Editor area, type /poll followed by a single space.
Type your question, enter options for the answer, each one in double quotes, and hit Enter.
If you'd like to allow anonymous voting, type anonymous after the options and hit Enter.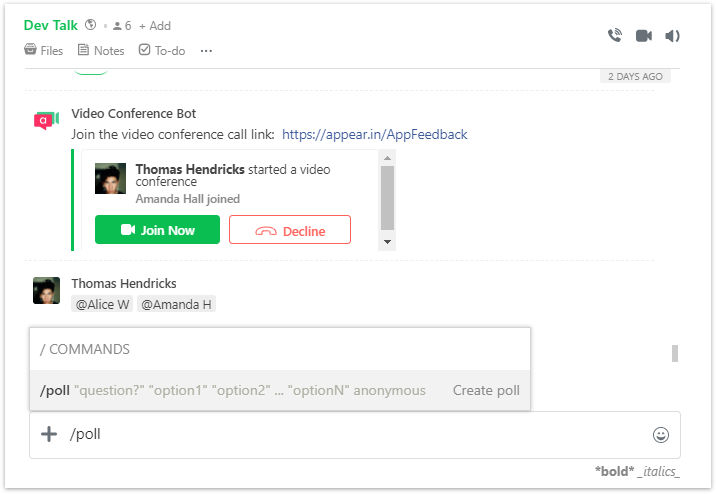 For example, if you type /poll Who is the greatest male tennis player of all time? o:Roger Federer, Rafael Nadal, Rod Laver, Bjorn Borg and hit Enter, Flock will create the following poll: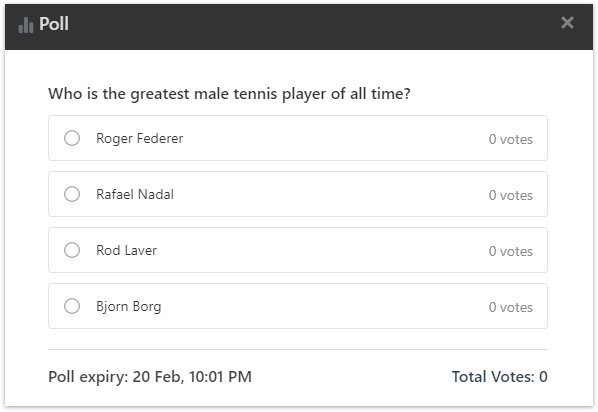 To share a poll:
Click Forward to share the poll in another chat/channel. Votes in all channels are synced and automatically updated.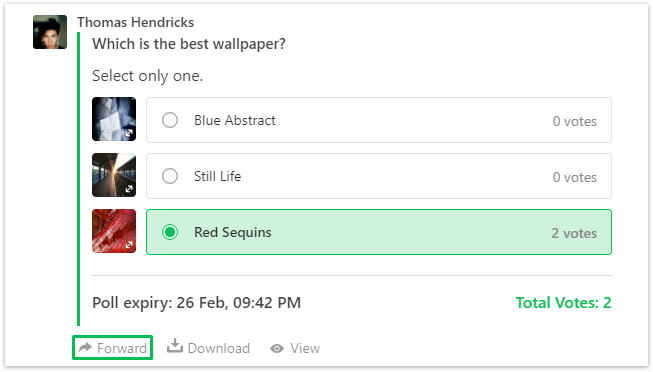 To view or download poll results:
As your teammates vote, the Poll app will automatically update and show a preview of results in the chat/channel the poll was posted in.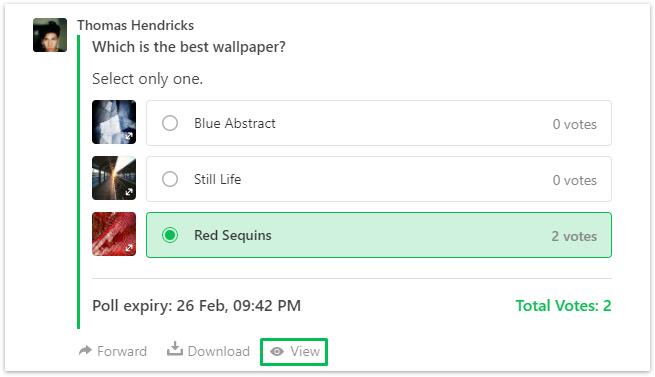 Click View to see the results of the poll in a popup window.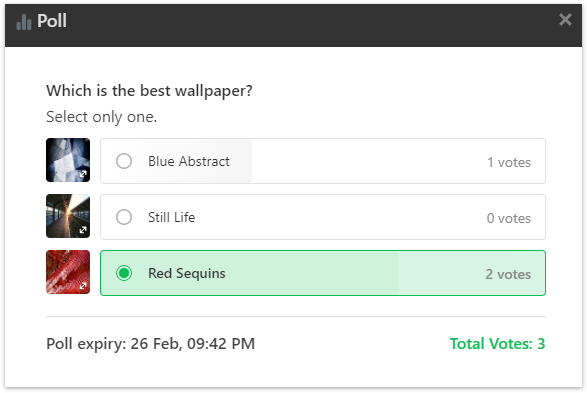 Click Download for a CSV file with the poll results.