Message Actions are nifty timesavers for common actions in Flock. When you need to copy a message or delete it or even set a reminder, using Message Actions is the fastest way to do it.
By default, Message Actions are invisible so there is no clutter in your conversations. To access them, hover the mouse cursor over a message - a small slider menu shows up on the top-right of the message, with frequently used actions.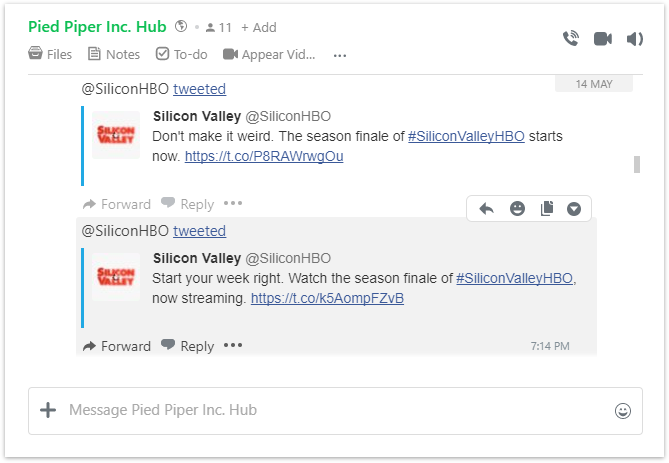 Click on the expand icon on the right to access all available actions.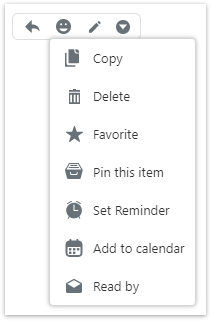 The list of Message Actions is dynamic. Not all actions are available for every message (you can only edit messages you sent), and more actions are added when you install apps. Some common message actions include:
Reply
Reply to a specific message in a conversation.
Favorite
Add a message to your Favorites list.
React
Convey an emoji reaction to a message.
Edit
Edit a message you sent earlier.
Copy
Copy the contents of the highlighted message.
Set Reminder
Set a reminder for yourself (or a channel) to follow-up on a message.
Delete
Delete a message.
Pin this item
Pin a message or file for easy access via the Files app.
Read By
See which team members have read a message.
Add to calendar
Add a calendar event, directly from a message.