React app on Flock allows its users to respond to a particular message with emojis instead of a standard text response. There is a set of ten reactions provided for the user to choose from. This feature is available in one-one chats as well as channels in a team.
To react to a message : 
Hover over the message you wish to react to.
Select the React button from the Message Action buttons. 
| | |
| --- | --- |
| image-shadow | |
Select a reaction/emotion from a range of ten options.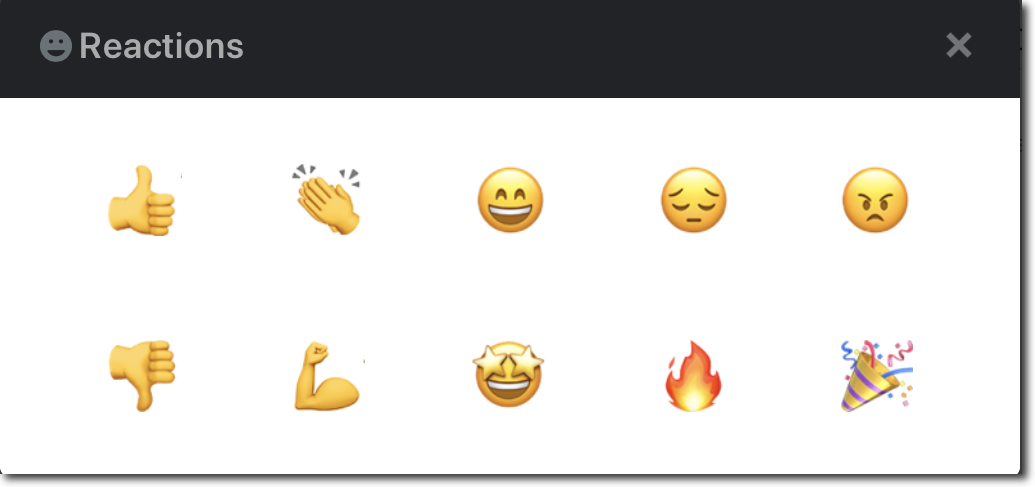 The reaction will appear under that message. If many people react with a particular emoji, a counter denoting the total number of reactions appears. 

When a message registers a reaction from another team member, an option to react appears beneath the message.