Communication in the workplace has come a long way from the age of text-only messages. Flock supports a wide variety of emojis, stickers, and GIFs to liven up your conversations.
To use Emojis & Stickers in Flock:
In the Message Editor, click the emoji icon in the right corner.
Click the emoji or sticker you'd like to send, and it's sent.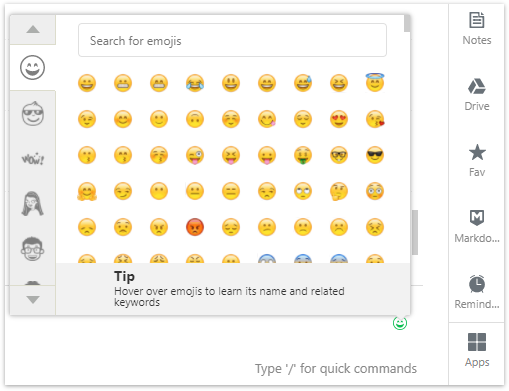 You can hover over an emoji or sticker in Flock to learn more about it.