Communication in the workplace has evolved from just plain text to rich text, emojis, stickers, and GIFs. You can use emojis and stickers in Flock as naturally as typing some text.
To use Emojis & Stickers in Flock:
In the Message Editor, click the emoji icon in the right corner.
Click the emoji or sticker you'd like to send, and it's sent.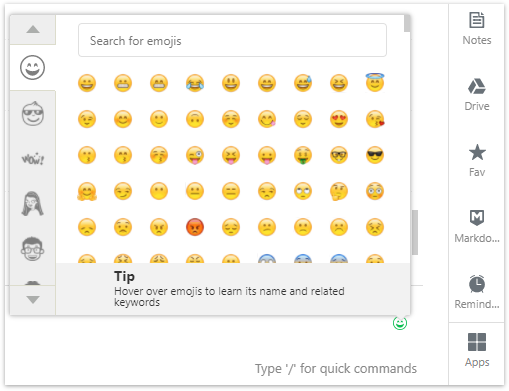 You can hover over an emoji or sticker in Flock to learn more about it.