Flock notifies you about activity in your team through pop-ups and audio alerts. It also notifies you when your teammates are online so you can initiate conversations.
In a meeting or out of office? You can choose to stop receiving notifications from Flock using DND.
To set DND:
Click the gear icon next to your user profile to launch the Settings menu.
Click on the Do not disturb slider to enable it.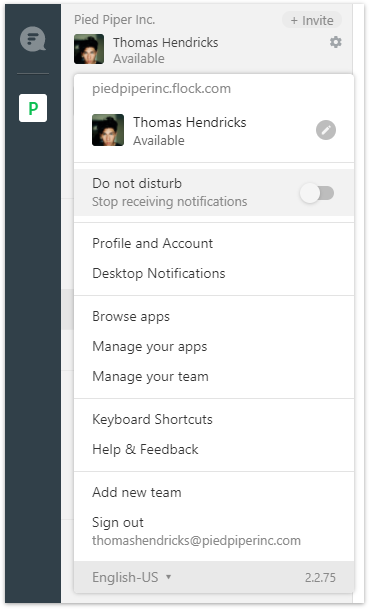 You can choose to stop notifications for 1 hour, 8 hours, 12 hours or until you resume.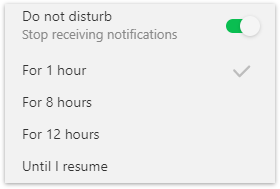 Flock displays a banner alert to show that DND is enabled, with an option to turn it off.