Team members can start a process directly from the Process Automation module in the Flock app.
To start a process:
Launch the Process Automation app from Flock's apps sidebar.
Go to the My Processes tab.
Click the Start a new process button to launch the module in a new window.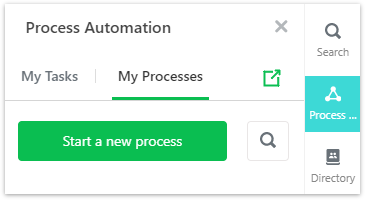 Select one of the available process templates and click Start Process.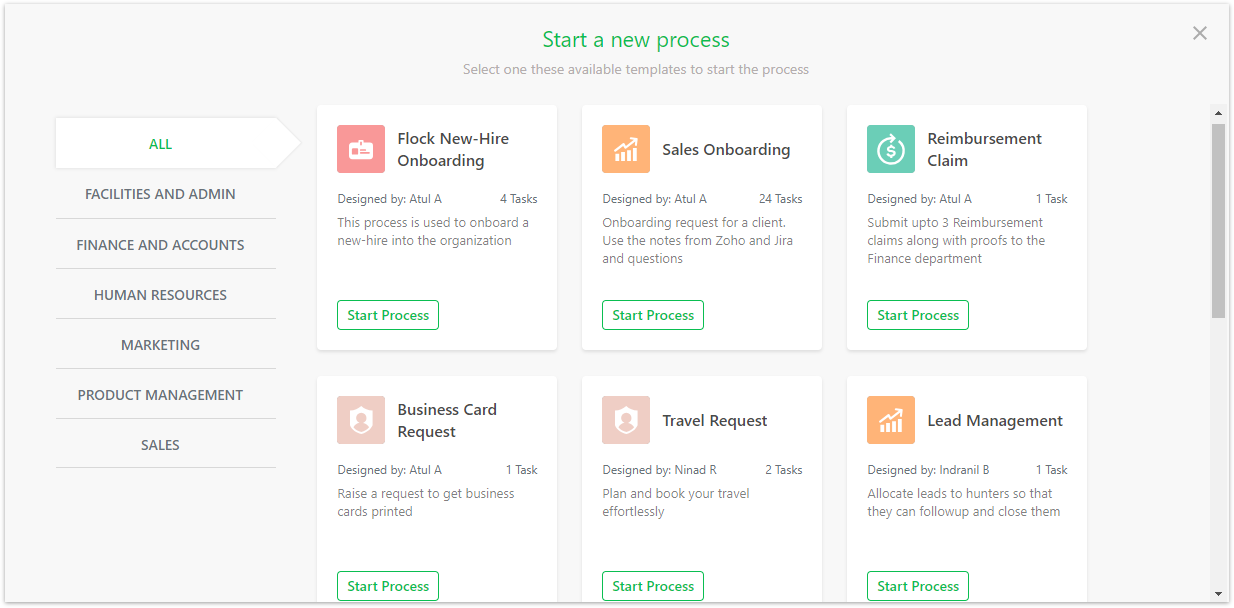 Based on the process template, fill in details required to start the process.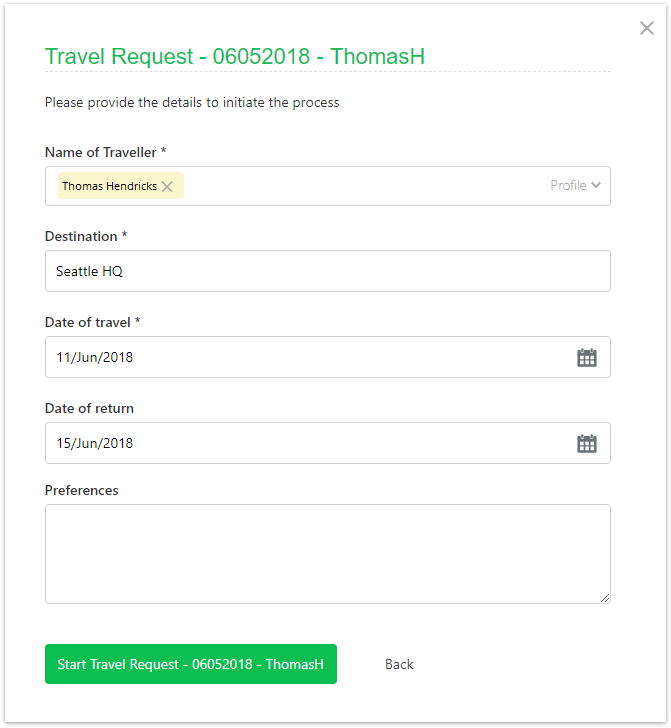 Some processes may include multiple tasks - once you fill in the required details to start the process, you'll need to take an additional step and assign tasks to relevant team members.
For example, a new hire onboarding process involves sequential tasks that are assigned to different folks in the organization (IT, Finance, and so on).