You can sign in to multiple teams with the same email address and password.
To change your Flock password:
Click on the gear icon to launch the Settings menu.
Click on Profile and Account.
In your profile page, click on Manage Account.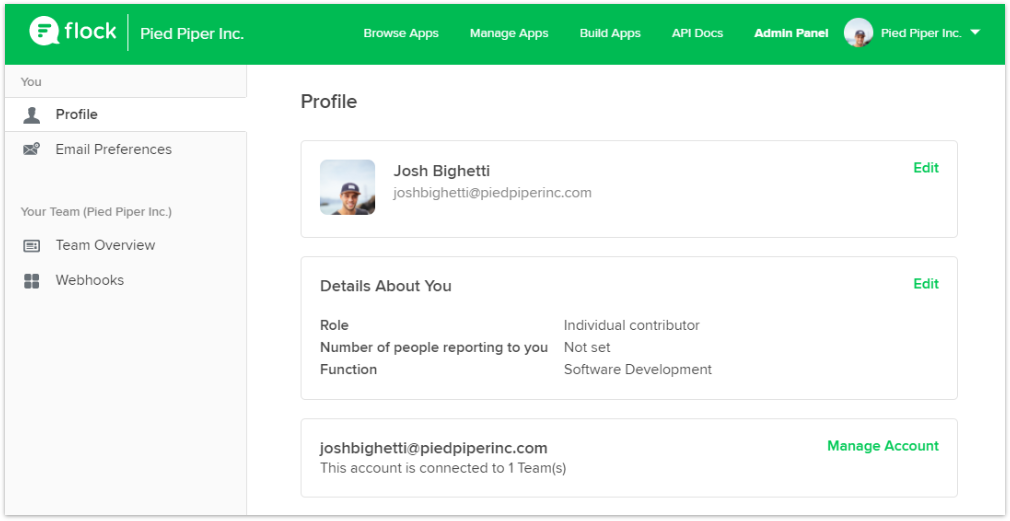 Click on the Change password section to expand it.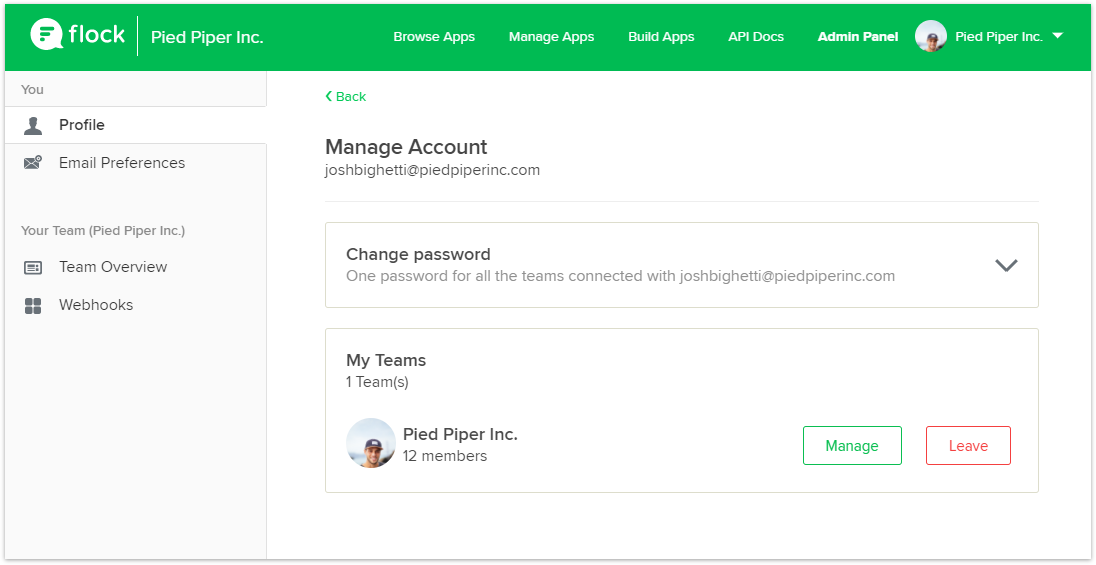 Your password should be at least 6 characters long.
Type a new password, confirm it, and click Save.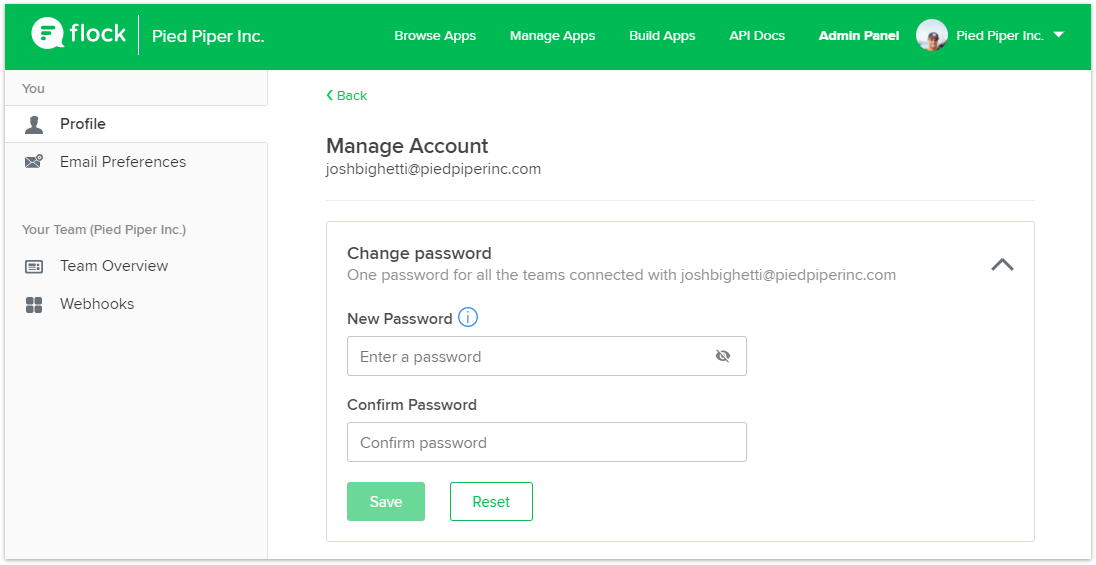 Going forward, you can sign in to Flock with your work email and this password.